NABAS, The Balloon and Party Professionals Association was set up 36 years ago by the leading manufacturers, wholesalers, retailers and decorators and is the only registered trade association for the balloon and party industry in the UK, representing balloon & event decorators, retailers, wholesalers and manufacturers.
Its members also include suppliers of balloon & party related services such as face painting, event accessories, inflators and balloon gas. The association is a not for profit organisation run by members, for members.
NABAS provides unrivalled support and services. The association acts as the voice of the balloon industry, providing a comprehensive source of information, and education for all industry concerns. Key objectives include supporting quality training, promoting good environmental practices for balloon releases and keeping members up to date with industry developments and trends.
Skills Hub
Running your own business means you have to be an expert not only in your own field, but also in marketing, social media, accounting, HR and much more.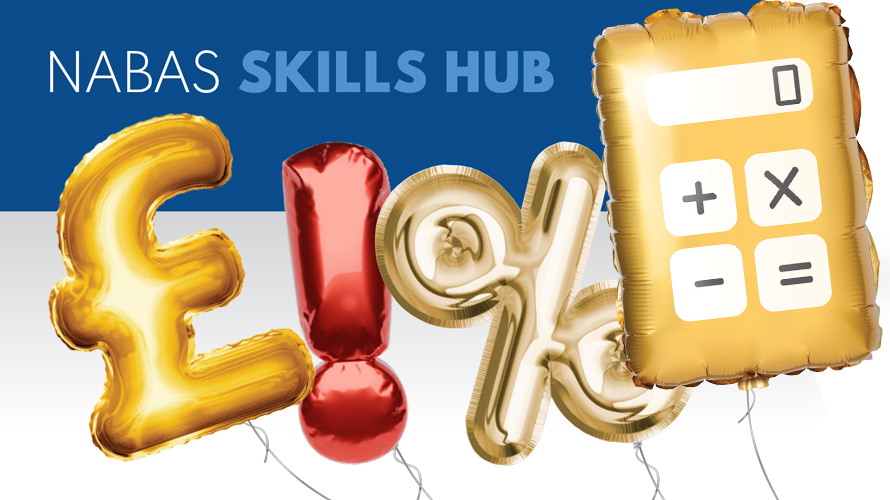 We have created the NABAS skills hub to support you with the resources you need to ensure business continuity in the immediate future and for the longer term. You will find Terms and Conditions, contract, website and cookie policy templates for your use in your own business. This resource alone saves considerable expense to members. In addition you will find free guides covering small business taxes, getting started with card payments, intellectual property and finding the right funding for your business. Download and keep your guides for as long as you need them, just make sure you log into the members area to access.
NABAS Environmental
It's the choices that make us who we are, and together we can make the right choices.
We all want a safer, sustainable world to live in, and party need not compromise that, in fact, we should all behaving fun and celebrating without compromising the planet.

NABAS also offers ongoing business support, organising various events throughout the year where members can display their skills and make valuable business contacts.
Putting people in touch is a central focus of NABAS activities, and the searchable database on this site enables members of the trade and public to quickly find NABAS members and services via location or speciality.
Find a NABAS Professional