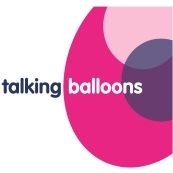 Specialists in precision screen printed designs for personalised and promotional prints. 100% biodegradable balloons. Bagged and bulk plain supply, latex and foils. Helium rental and a wide range of accessories. www.talking-balloons.co.uk
BOC is the supplier of helium balloon gas to many of the UK balloon gas users from the biggest public events to independent retailers.  www.bocballoongas.co.uk
"The largest Wholesaler of Balloons, Partyware and Fancy Dress in the Midlands, possibly in the UK. Ranges from Amscan, Anagram, Creative Party, Qualatex, Unique, Bobofunn, Oaktree, Henbrandt and Smiffys and more."
www.houseparti.com
Viborg Ballon A/S was founded in 1956 and provide today a wide range of balloon colors and shapes.We do printed advertising and party balloons, accessories, party products and retail bags in standard and customer design. www.viborg-ballon.dk
"Manufacturer of Innovative Balloon Weights, Cups, Sticks, and Inflation Equipment for ALL types and sizes of balloons sold through our World-Wide Distributor network for over 50-years." www.premiumballoon.com
A superb trade-only service offering over 20,000 balloon, party and fancy dress products at wholesale prices. Suppliers of Amscan, Unique, Creative Party, Qualatex and many many more.Contact us 0333 900 9000  www.delightsdirect.co.uk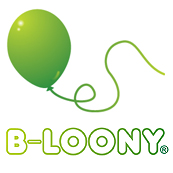 B-Loony are the UK's leading balloon printer and nationwide balloon decorators, supplying branded promotional items to the events industry.                    www.b-loony.com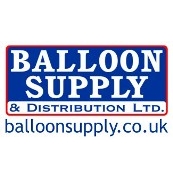 Offering an extensive range of Flexmetal themed foil shapes, ideal for displays, parties, and outdoor-events, which can be air-filled complete with a Maxi-II Cup & Stick. Order online: www.balloonsupply.co.uk
Tel: 01483 808 121
At GO International, it's not just about selling you products. For over 20 years, we have been committed to supporting Wholesalers, Retailers and Decorators around the World. Contact us today for your exclusive NABAS discount code and members special offers.   www.gointernational.co.uk T: 01438 745746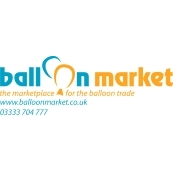 Balloon Market have EVERYTHING you need to succeed. Exclusive discount for NABAS members. No minimum order level. Free delivery over £90. Excellent customer service – we love to help! Weekly YouTube show – BMTV, with helpful tips, how-tos, product information and so much more! Huge range of products in stock, added to daily, including balloons, party supplies, vinyl, artificial flowers, inflation equipment including the Super Stuffer, party decor including Balloon Frames, garlands and so much more! Contact us on 033 33 704 777. www.BalloonMarket.co.uk.
Air Products is the world's leading commercial helium supplier, our Balloonium® cylinders are not only lighter but also contain up to 50% more gas than traditional cylinders. Contact us: 0800 389 02 02. www.airproducts.co.uk
Oaktree UK is a leading supplier and manufacturer of high quality foil balloons. Oaktree is the only company in the UK manufacturing foil balloons. On this website you'll also find Décor Lites – innovative LED products, Eleganza – an extensive ribbon range, Organza fabric & bags, balloon weights, diamante, buckles, brooches and much, much more… 01638 716655 www.oaktreeuk.co.uk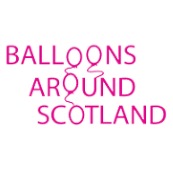 Balloons Around Scotland provides Balloons for all occasions & the perfect decoration for an event. We can transform your event room to suit your theme or style. Leave the hard work to us. 0141 882 8107  www.balloonsaroundscotland.co.uk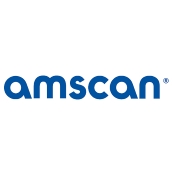 Leading partyware, balloons and costume suppliers offering a one stop shop solution with a range totalling over 12,000 products in the UK. We supply the latest foil balloon innovations manufactured by sister company Anagram. 01908 288500  www.amscan.co.uk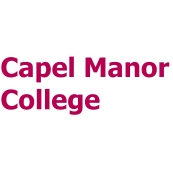 Capel Manor College are a specialist training provider within the balloon artistry and floristry field. Offering a vast range of designs to suit all customer specifications. Contact us: 0303 003 1234 or www.capel.ac.uk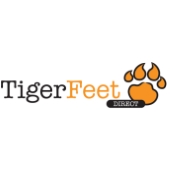 Tiger Feet Direct is an online party and balloon wholesaler. Next working day delivery and same day despatch Monday to Friday on orders placed before 2pm. 0113 2000262 www.tigerfeetdirect.com
CTI has been a leading manufacturer and supplier of foil and latex since 1978 and produce the highest quality balloons from every occasion. We continue to work on new designs and innovations. Our customers are always our top priority and we are always happy to assist in anyway. www.ctiballoons.co.uk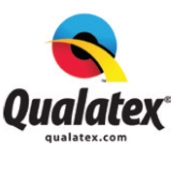 Headquarters, 9 Stortford Hall Industrial Park, Dunmow Road, Bishops Stortford, Hertfordshire CM23 5GZ United Kingdom
01279 9501090  www.qualatex.com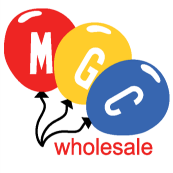 We are a leading Card & Balloon wholesaler in Liverpool. We stock everything you need to create that perfect party, we offer an extensive range of latex balloons from Qualatex, Decotex, Sempertex and Unique. Foil balloons suppliers; Anagram, Grabo, Unique, Oaktree and Qualatex including all their Bubble balloons. 0151 227 2555  www.mgcwholesale.co.uk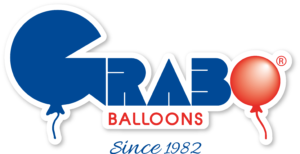 Grabo as a company was born in 1982. This makes it the most enduring manufacturer in Europe and the first to produce foil balloons. This can help explain Grabo's intuitiveness and resilience over the years.
As of today, Grabo is the leading manufacturer in Europe with the highest number of balloons produced and largest portion of market share – An institution in the business, a solid and sound certainty for its stakeholders and an overwhelming and unrivalled stimulus for competition. +39.0541.657435  www.grabo-balloons.com