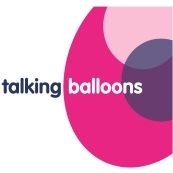 Specialists in precision screen printed designs for personalised and promotional prints. 100% biodegradable balloons. Bagged and bulk plain supply, latex and foils. Helium rental and a wide range of accessories. www.talking-balloons.co.uk
BOC is the supplier of helium balloon gas to many of the UK balloon gas users from the biggest public events to independent retailers.  www.bocballoongas.co.uk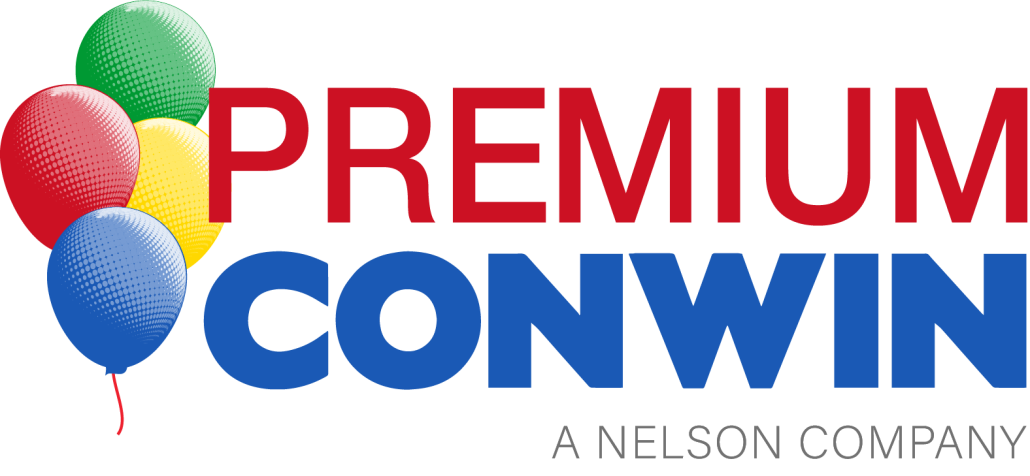 "Manufacturer of Innovative Balloon Weights, Cups, Sticks, and Inflation Equipment for ALL types and sizes of balloons sold through our World-Wide Distributor network for over 50-years." www.premiumballoon.com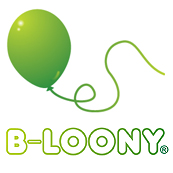 B-Loony are the UK's leading balloon printer and nationwide balloon decorators, supplying branded promotional items to the events industry.                    www.b-loony.com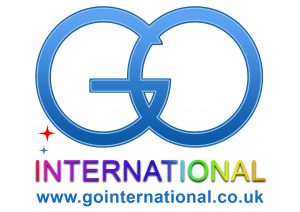 At GO International, it's not just about selling you products. For over 20 years, we have been committed to supporting Wholesalers, Retailers and Decorators around the World. Contact us today for your exclusive NABAS discount code and members special offers.   www.gointernational.co.uk T: 01438 745746

Balloon Market have EVERYTHING you need to succeed. Exclusive discount for NABAS members. No minimum order level. Free delivery over £90. Excellent customer service – we love to help! Weekly YouTube show – BMTV, with helpful tips, how-tos, product information and so much more! Huge range of products in stock, added to daily, including balloons, party supplies, vinyl, artificial flowers, inflation equipment including the Super Stuffer, party decor including Balloon Frames, garlands and so much more! Contact us on 033 33 704 777. www.BalloonMarket.co.uk.
Oaktree UK is a leading supplier and manufacturer of high quality foil balloons. Oaktree is the only company in the UK manufacturing foil balloons. On this website you'll also find Décor Lites – innovative LED products, Eleganza – an extensive ribbon range, Organza fabric & bags, balloon weights, diamante, buckles, brooches and much, much more… 01638 716655 www.oaktreeuk.co.uk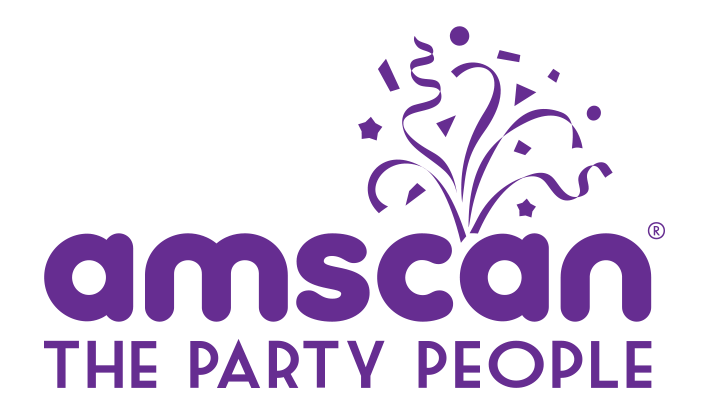 Leading partyware, balloons and costume suppliers offering a one stop shop solution with a range totalling over 12,000 products in the UK. We supply the latest foil balloon innovations manufactured by sister company Anagram. 01908 288500  www.amscan.co.uk
Capel Manor College is London's environmental college, offering a range of full and part-time courses within floristry, event styling and balloon artistry. Contact us: 0303 003 1234 or capel.ac.uk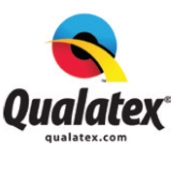 Headquarters, 9 Stortford Hall Industrial Park, Dunmow Road, Bishops Stortford, Hertfordshire CM23 5GZ United Kingdom
01279 9501090  www.qualatex.com
Tiger Feet Direct is an online party and balloon wholesaler. Next working day delivery and same day despatch Monday to Friday on orders placed before 2pm. 0113 2000262 www.tigerfeetdirect.com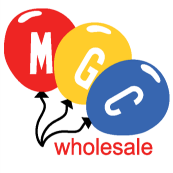 We are a leading Card & Balloon wholesaler in Liverpool. We stock everything you need to create that perfect party, we offer an extensive range of latex balloons from Qualatex, Decotex, Sempertex and Unique. Foil balloons suppliers; Anagram, Grabo, Unique, Oaktree and Qualatex including all their Bubble balloons. 0151 227 2555  www.mgcwholesale.co.uk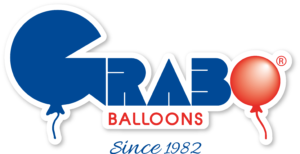 Grabo as a company was born in 1982. This makes it the most enduring manufacturer in Europe and the first to produce foil balloons. This can help explain Grabo's intuitiveness and resilience over the years.
As of today, Grabo is the leading manufacturer in Europe with the highest number of balloons produced and largest portion of market share – An institution in the business, a solid and sound certainty for its stakeholders and an overwhelming and unrivalled stimulus for competition. +39.0541.657435  www.grabo-balloons.com
About Gemar® Balloons
Gemar Balloons is the largest manufacturer of natural rubber latex balloons in Europe. Located in Casalvieri, a small town the heart of Italy, we continue to lead the way in balloon development, inspiring the people who buy our products with new ways to add a touch of magic to every occasion. We're dedicated to tradition, innovation and creativity, and are committed to making sure that our products are as sustainable as possible throughout their lifecycle. Today, we produce millions of balloons every day in more than 100 different shapes, sizes and colours… all made in Italy with passion and pride.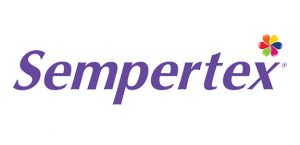 High-quality latex balloon manufacturer in Barranquilla, Colombia with presence in +70 countries. We develop high-tech balloons with sustainable manufacturing processes and innovation since 1938, generating happiness worldwide and bringing inspiration to every celebration.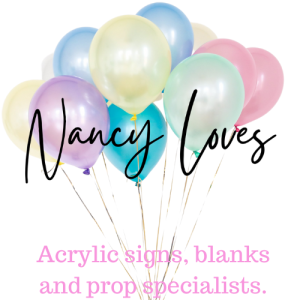 Nancy Loves are manufacturers of event signage, sign and craft blanks and professional quality props.
We are one of the UK's leading specialists dedicated to the balloon and events industry.
We stock over 30 different colours and materials so if it's an easel disc, hoop sign or layered 3d signage we are able to quickly make and dispatch your chosen size and colour.
We also supply to wholesalers and distributors.
NABAS members can now benefit from a unique discount to use on our website. We have no minimum order value, delivery is free on orders over £100. For more information you can call us on 0116 2887074 or visit our website www.nancyloves.co.uk
Crowcon Detection Instruments Ltd is a Gas Detection company with global reach. For over 50 years, Crowcon has been developing and manufacturing high-quality gas detection products, securing a reputation for reliability and technical innovation that continuously improves efficiency and safety. Our aim is to combine our expertise with emerging technologies to develop products and process insights raising protection and safety levels for our customers.
We are Jellyfish Balloons, and we're proud to be innovators of the highest standard.
Through meticulous and reliable work, our company has become known as a top LED Balloon Supplier.
Our stunning balloons will add a wow factor to any event or special occasion. Jellyfish balloons are manufactured using the best quality LED lights and are supplied with. Premium Chrystal clear 15 inch balloon and premium batteries. Our products conform to all UK standards regulations and are fully. CE RoHS & EN71 tested to ensure quality and reliability.
Jellyfish-Balloons UK LED Balloon Supplier

Sensations International Ltd – The Perfect Choice!
Sensations International Ltd evolved in 1998 from Sensations UK which started as a direct to retail greeting card publisher in 1993.  Since the company's inception, Sensations International has migrated from greeting card publishing to becoming a leading supplier of gifts and balloons/party products in the UK and worldwide.
Sensations International Ltd: Home – Sensations International Ltd
Why YOU & OASIS® Floral Products are the perfect arrangement
If it's important to YOU, it's important to us. We've been making life easier for florists for over 60 years. Now it's easier than ever to get access to our full range of over 4,500 floral products; you can order online whenever and wherever suits you, and get exactly what you need, when you need it.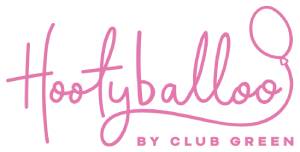 Club Green are one of the leading suppliers of celebration, party and craft products for all occasions. We've been supplying customers with quality and unique products coupled with outstanding customer service for over 40 years.
TRADE: www.clubgreen.com  RETAIL: www.hootyballoo.com  EMAIL: sales@clubgreen.com
Balloon World/Northwest Greetings is a leading wholesaler in the industry! We pride ourselves in offering a wide range of high-quality products at competitive prices. Our selection includes everything from Helium, Balloons, Party supplies to Florist supplies and Greeting cards.
At Balloon World and Northwest Greetings Wholesale, we understand the importance of exceptional customer service. That's why we are committed to providing you with a seamless shopping experience from start to finish.
Whether you're a small business owner or a large corporation, we are confident that you'll find everything you need to make your next event or project a success.
We are thrilled to offer NABAS Members a discount code to be used both in store at the warehouse cash & carry based in Haydock and on our website www.northwestgreetings.co.uk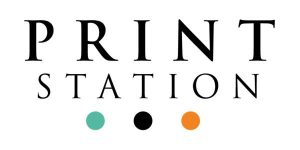 Print Station, your one-stop shop for high-quality print solutions.  We are a dedicated team of creative and production professionals who are committed to providing our customers with the best possible service. We have been in business for many years and have built a reputation for providing high-quality products and exceptional customer service. We specialise in large format prints for trade customers, giving them competitive market rates and design solutions to meet their requirements and take on projects of all sizes.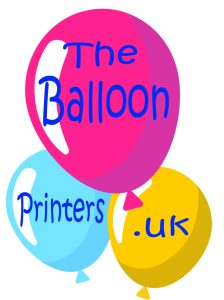 The Balloon Printers are part of the Luce Balloons Family and was born with the desire to get better quality printed balloons.
As professional balloon decorators we were nearly always disappointed in the quality of the print on the out-sourced balloons we had to work with and decided to do something about it.
In 2005 we took a trip to England and bought our first semi-automatic Screen-Printing machine. This is when Adela joined the team bringing her patience and attention to detail as leader of the Balloon Printing Department. This instantly lifted the quality of our printed balloons to something we are proud of.
Viborg Ballon A/S was founded in 1956 and provide today a wide range of balloon colors and shapes.We do printed advertising and party balloons, accessories, party products and retail bags in standard and customer design. www.viborg-ballon.dk
Our company mission is " Concept to Reality " We have started our business in our little garage and now we are happy to say that we were able to open our workshop in London , RM14 3NX,wyngray Farm.
Our services including to build event props, backdrop and any CNC or handcrafted MDF or wood items.
We love challenges and custom made orders. We offer sailboards, rippled and 3D items. We can create any type of phlints,tables ,bars and cut outs for your events. Our items can be foldable or collapsable for easy transportation.
Not sure about sizes ,need a little help ? We are here to help.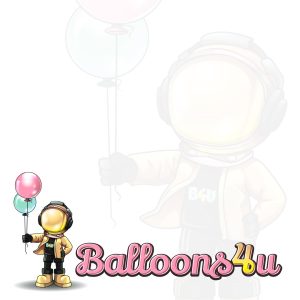 Balloons4uonline is a one stop shop for all your party needs. We are one of the largest online party & balloon wholesalers and have everything you require to help you succeed in making your beautiful party set ups. We are a major supplier of Party Props in the country and have a vast range of foils and latex balloons from all the leading Balloon Suppliers from UK and Abroad. We also have a full range of Neon Signs, Vinyls, Artificial Flowers, Hat Boxes, Acrylic Discs and many more party supplies.
There is a huge range of products that are being worked on daily which will feature on our website.
Online orders are dispatched Monday to Friday next day delivery to anywhere in the UK.
www.balloons4u.co.uk
Facebook : M.Suleman Group
Instagram : msulemangroup