Meet the NABAS Committee Members
Below are the profiles of the NABAS committee members.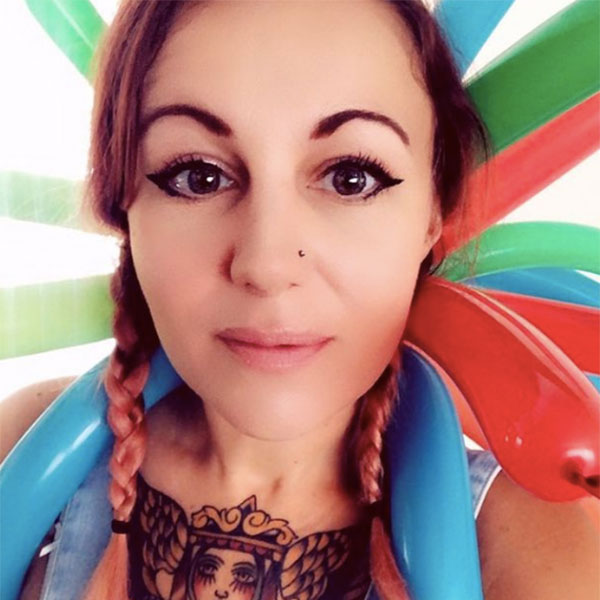 Victoria Cooke: Co-Chair
I am fast approaching my 16th year in the Balloon Industry.
I took my level 1 NABAS course all those years ago whilst I was working at an Estate Agents. I really enjoyed my job but I just kind of fell in love with balloon decorating so I decided to take my life in that direction and I started Artyloon. I enjoy so many aspects of what I do, I love the creativity, I love the people & the work and of course I love balloons! Over the years I have attended as many different courses & training events as I possibly can so that I can stay up to date with all the styles and because I enjoy them so much!
I have been a member of NABAS for so long and being part of the committee is personal thing to me. I want to give back & help an industry which I love.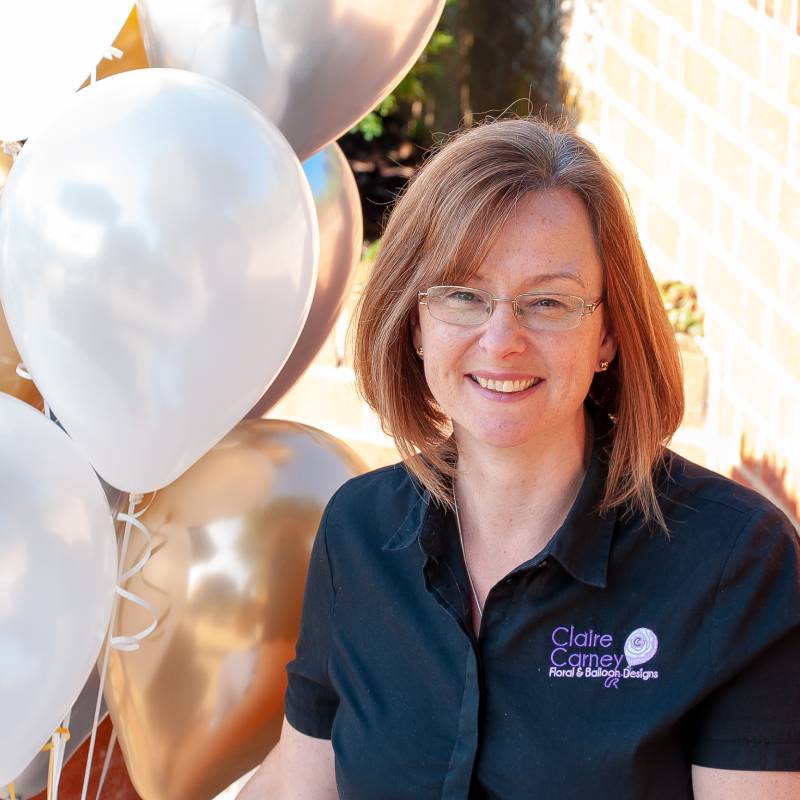 Claire Carney: Co-Chair
As a child I always loved making and creating, but ended up as a retail manager in London for 10 years. Whilst I learnt many skills (many of which are relevant to my work now), I knew I wasn't doing a job that gave me real satisfaction so I signed up for a range of floristry courses and a City and Guilds in Balloon Décor at my local college. After completing this course I was hooked, so I joined NABAS straight away and went on more hands-on courses before launching my business. In 2011 we moved to Norfolk where I relaunched my business from home.
In 2018 I became a NABAS instructor, delivering in person courses, contributing to our amazing NABAS magazines and teaching at some of our events. I truly believe that, regardless of how long you have been in any industry, there is always more to learn – no-one can possibly know everything!
Attending regular training is vital and whilst covering the latest trends and techniques is important, it is also valuable to keep up to date with business focused topics too. Building a network of fellow balloon artists for support and advice is also hugely important and the NABAS family is the perfect way to meet others in the same industry that understand the challenges we face and can celebrate our successes with us! NABAS have supported me through my entire ballooning career and now it is time for me to give something back to our members by being part of the committee.
Alison Garnham
Like many of our members I didn't start my working life in the creative industry, but in fact I was employed within the HR function as a Learning & Manager.
I had previously dipped my toes in the world of balloons when I created a display for our friend's wedding in Las Vegas. When COVID struck and all events banned, I began creating balloon displays for the children in our cul de sac, I'd only intended to brighten their lockdown birthdays, but word soon spread and within 4-weeks I was building a business logo and Facebook page.
Having worked in the corporate world I understood that the key to a long and sustainable business was having a solid foundation both in creative skills and business development, particularly pricing and marketing, which is how I came to discover NABAS
I realised very quickly that being a member of the NABAS Association was going to be pivotal to ensure I grow my knowledge, skills and build a professional reputable balloon stylist business. As soon as the world was getting back to some normality I booked onto NABAS level 1 and additional courses. I was appointed to the committee in November 2022, and it's great to be part of the NABAS family.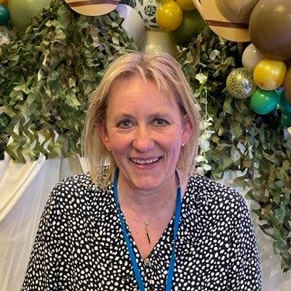 Karen Buckley
In 1996 I did my very first balloon training and have been a Nabas member ever since.
Although now based in York, the business was originally set up in Cheshire before a move to Wiltshire and now Yorkshire! Along the way Nabas has been a great support for my business and I. My background is in Sales and Marketing but with young children I wanted a new direction and balloons became my new life! A lot has changed over the years from simple groups of balloons to organic/foliage and so much more… Nabas has been there to help guide through the trends.!
The training events are truly inspiring, always helping to grow any business through new ideas/techniques. Additionally, it's the lovely family feel that Nabas creates which gives a great support network.
As a committee member, I am keen to develop the Ambassador network so regional groups can share ideas/frustrations and have a connection with each other.
We have already set up some WhatsApp groups around some parts of the country with local balloonies. Our Yorkshire group regularly meet for coffee and even a Yorkshire rocks regional event. Hopefully we can extend this to other parts of the country – let us know if you would like to get involved!