Please Note:
 This is not a NABAS Certified Course
Christmas Balloon Masterclass
Balloon walls are amazing décor to create a focal point in a room.  
Learn how to design a seasonal pattern then incorporate it into a balloon wall using link balloons. 
Create other designs using link balloons and latex balloons, learning tips and techniques that can be used for other seasons and throughout the year. 
The course has a combination of demonstration and hands-on build, you will leave the course feeling confident with building walls, framework, and a host of techniques.
Includes course notes including example costings and after-course support.
Lunch will be provided.
Course costs £150.
To book contact Liz 
07951 967731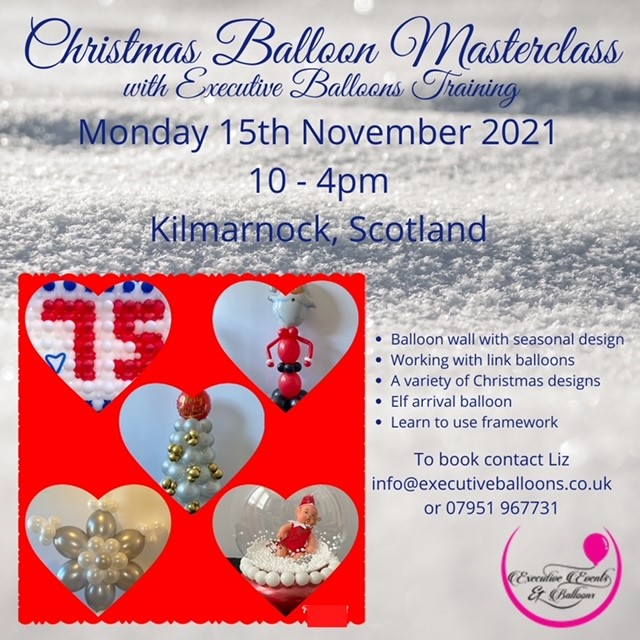 November 15 @ 09:15
Liz Milligan