Lunch and Learn: Easy-Peasy Action Planning for Better Business Results
May 2 @ 12:00 PM

-

1:00 PM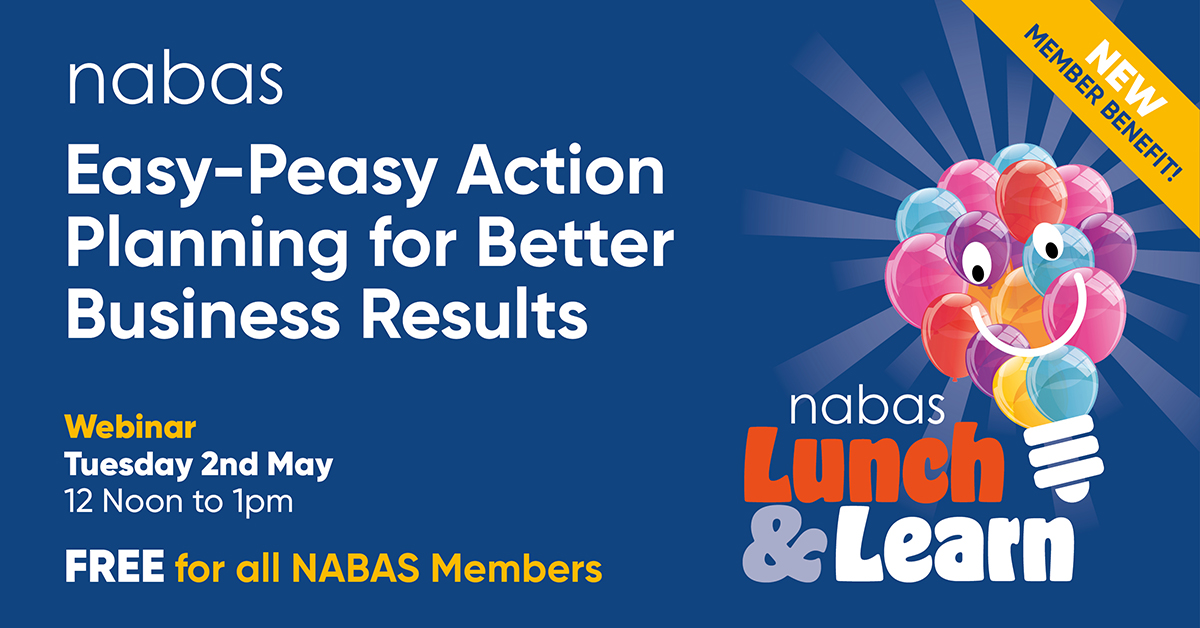 Exclusive for NABAS membership only
We know how much you've enjoyed learning new business boosting skills at our 'Lunch & Learn' series, so we're excited to announce that our next session – 'Easy-Peasy Action Planning for Better Business Results', will take place – on Tuesday 2nd May, 12 -1pm.
As business owners, we have to plan our businesses if we are going to have a business at all. But many of us don't because we think it's hard, we think we have to produce a massive analytical document, we get bogged down in detail, we think it takes time or we think it's boring.
We just want to get on and do our 'thing'.
But…planning doesn't have to be difficult, and the plan for your business doesn't have to be complicated. It can be simple, just a single page.
At this not-to-be missed session, Kathy Ennis (Founder of LittlePiggy) will be revealing how to create a simple, one page document full of easy-to-achieve actions. It will probably be the only plan you will need.
Your top three takeaways will be:
An easy to use, one-page action plan to increase your productivity and profitability
Two simple techniques to ensure that your action plan will help you achieve your goals
How and when to review your goals with the aid of your action plan.
To book your place at this session, complete the form below.
Exclusive to NABAS members, the 'Lunch & Learn' series brings together industry experts to help guide members on all aspects of running a successful business.
Also, we know that life in events can get just a little hectic, so if you ever miss any of our 'Lunch & Learn' series, they are all uploaded straight after the event in the member area, ready for you to view at your leisure.