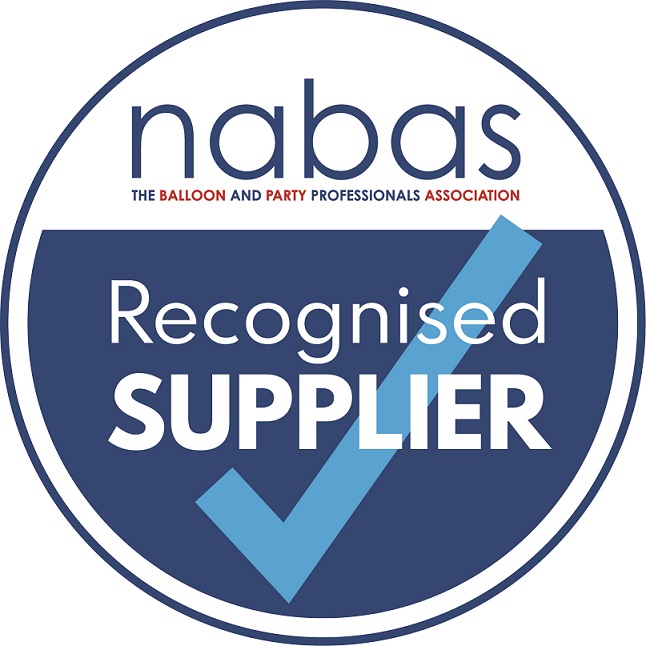 NABAS launches Recognised Supplier Programme
The Balloon and Party Professionals has launched a dedicated Recognised Supplier programme to provide suppliers and manufacturers in the industry additional opportunity to promote their services to new customers and prospects.
The NABAS Recognised Supplier programme provides multiple options and ways to generate new leads and create strong partnerships with on and offline opportunities. There are so many ways to get involved, with packages and options to suit businesses of all shapes and sizes. Thanks to the growing number of NABAS members, followers and an online and offline reach that is increasing month on month, this is an excellent opportunity to reach specialisms within this incredible industry. Opportunities include:
• Feature in a dedicated Supplier Directory
• Recognised Supplier logo on your website and marketing collateral
• Editorial opportunities on the Supplier Showcase – a blog that appears on the website and in the newsletter showcasing your products and services
• Free new product listing in the quarterly magazine
• Discounted advertising
• Sponsorship of future events at discounted rates with opportunities to demonstrate products and services
• Supplier Sunday –On the first Sunday of each month all supplier members can advertise on the NABAS closed Facebook Page, promote offers, discounts and new products. Connect with your customers.
The programme launches this week, with the first Supplier Sunday taking place on April 11th which will enable recognised suppliers to reach out to members via various exclusive channels including the NABAS closed Facebook group about current offers, promotions and products.
The NABAS Recognised Supplier programme is unique and custom built with sector and industry engagement in mind, promoting the incredible work, experience and skills within the industry, and helping businesses to form more meaningful and mutually beneficial partnerships.
As the only balloon and party association run by its members, for its members, NABAS continues to develop ways to support and grow the industry, championing best practise and providing exceptional training and insurance to help its members go from strength to strength.
George Oustayiannis commented.
"We have launched this initiative as part of our ongoing concerted efforts to help the industry recover and grow, particularly in light of the changes during the last twelve months. At NABAS we are exceptionally proud of the versatility and resilience of our members, and want to help them connect with recognised suppliers, for better business and strong relationships. We also want to give even more credibility to the standards and best practices employed by our members, both as consumer products and business to business offerings."
The Recognised Supplier programme is open not just to balloon suppliers, but other party related services who NABAS also welcomes to its membership. These include face painting, event accessories, inflators and balloon gas suppliers. The association acts as the voice of the balloon and party industry, providing a comprehensive source of information, and education for all industry concerns. Key objectives include supporting quality training, promoting good environmental practices for balloon releases and keeping members up to date with industry developments and trends.