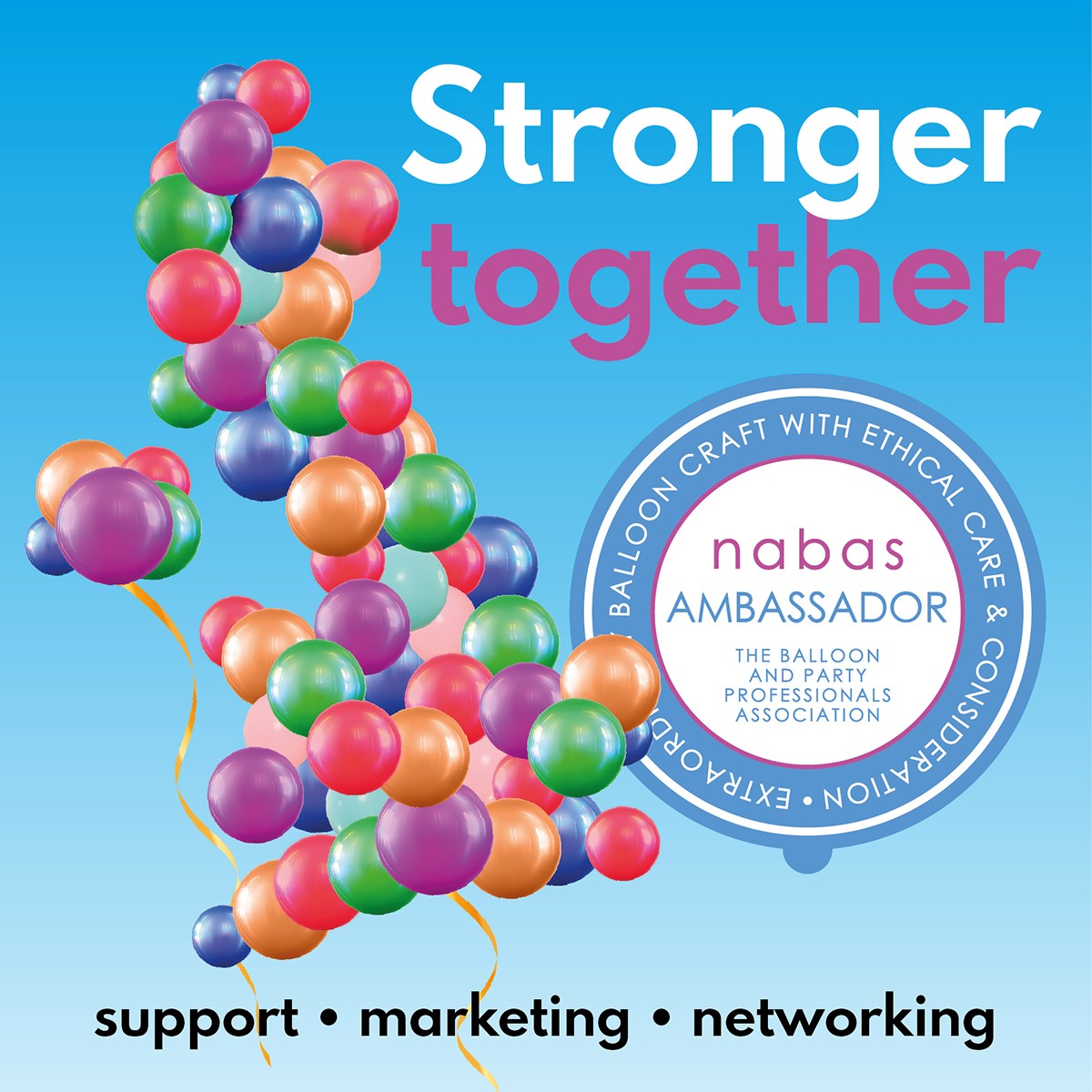 NABAS appoints regional ambassadors
The Balloon and Party Professionals Association (NABAS) has, this month, appointed regional ambassadors to help champion the association's work across the UK. NABAS has continued to develop its membership offering, and the addition of regional ambassadors will further support with marketing, networking, training and other initiatives at a regional level.
The role of the regional ambassador is to provide support to local NABAS members with their development needs and being the connection between NABAS and its members across the country. A NABAS Ambassador will be the voice of NABAS in their region and will be key in developing relationships with current and prospective members.
With a membership base passionate about developing the industry and promoting the incredible work the association does, several members have already come forward to represent NABAS in their local and regional community. As a new and developing role, the aim is to grow the association both nationally and regionally by catering to the different needs of varying sectors and membership demographics.
The NABAS Ambassador scheme is part of several ongoing drives to unite the balloon and party industry, providing support and unity across the country and continue to reinforce standards and best practice during a challenging period. Furthermore, NABAS Ambassadors will champion the incredible creative and marketing support available to help members in their region increase their sales and futureproof their businesses.
George Oustayiannis, Chairman said: "Decisions are made by considering all aspects and our independent association continues to recognise the needs of our members, and in so doing, create a unified voice and stance. The professionalism of our industry is more important than ever to reassure the public that their chosen business is following every step to minimise risks whilst being fully insured. The association continues to champion its members and provide a true community spirit to ensure continued growth in this exciting industry"
If you are interested in membership, please head to www.nabas.co.uk